JACK CONDON: A VISIT WITH THE WORLD'S
LARGEST CHARLIE'S ANGELS COLLECTION
<![if !vml]>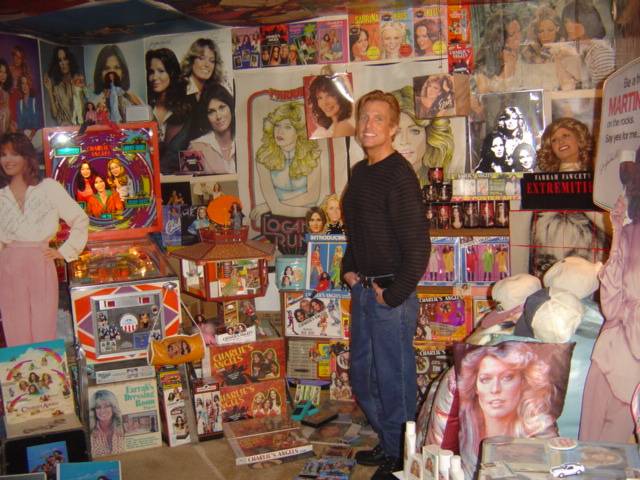 <![endif]>
COLLECTING HISTORY
Celebrity related collecting has become quite popular over the years. There are the more traditional collections, Star Wars, Elvis Presley, Marilyn Monroe, etc. My interest, however started in 1976, with the debut of the television series, Charlie's Angels!
My interest with the series began after I first saw the pilot for the series on March 21, 1976. I was a fan of Kate Jackson, from her series, The Rookies, and was familiar with Farrah Fawcett. The premise of the pilot intrigued me, and after that, I was hooked!
The first episode of the series aired September 22, 1976. One week after that, the first piece of my collection was obtained! The three original Angels, Kate, Farrah & Jaclyn Smith, graced the cover of the T.V. Guide. Luckily for me, this was only the beginning of a television and media phenomenon!
"People and Time magazine followed by January, 1977 the series
<![if !vml]>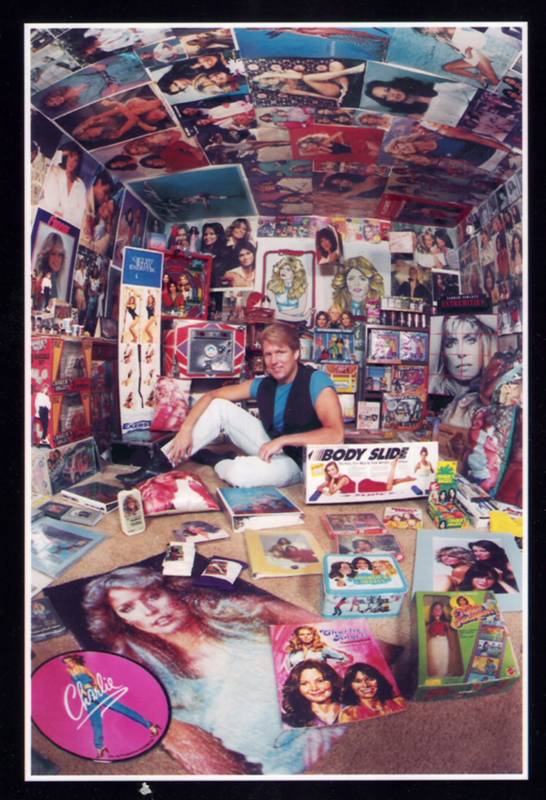 <![endif]>
was a consistent ratings winner, and at that time, the hype was huge, and the mass marketing began! I started hitting department stores, toy stores, poster shops - any place I could think of to find items on the ladies! I was fortunate enough to start my collection at such a young age, most of the items I acquired were bought during that time. The Charlie's Angels lunch box for $2.97, the board game for $3.98, the Farrah doll at $5.99. I can still recall every place I got each item at and the price I paid for them all!
The history and fun I have had collecting over the years, and the memories still keep my enthusiasm going strong! Plus the fact that there are still so many items out there that I continue to search for, always keeps the hunt going! I enjoy adding to my collection, and continue to find these treasures, all the time! I wonder what will happen when I acquire it all!!!
Of course during the show's five year run, Cheryl Ladd, Shelley Hack and Tanya Roberts all joined the series as replacement Angels. I continued an interest with these actresses as well, and not only collecting on the series but on all six actresses separate careers! You can find in my collection over 7,000 stills covering all of the actresses careers, as well as over 500 magazines, 15,000 magazine clippings, and an endless amount of videos, covering t.v. movies, interview programs, commercials, and separate series ventures!

I am so proud of my collection, it's been a wonderful hobby. Now with the edition of writing the Charlie's Angels Casebook and my input in the NBC Behind The Scenes Charlie's Angels movie there have been many accomplishments that all began with a 11 year old boys enthusiasm.
Links:
Behind The Scenes Photos From "Behind The Camera: The Unauthorized Story Of Charlie's Angels" NBC Movie
Charlie's Angels Casebook Online Customer Reviews
<![if !vml]>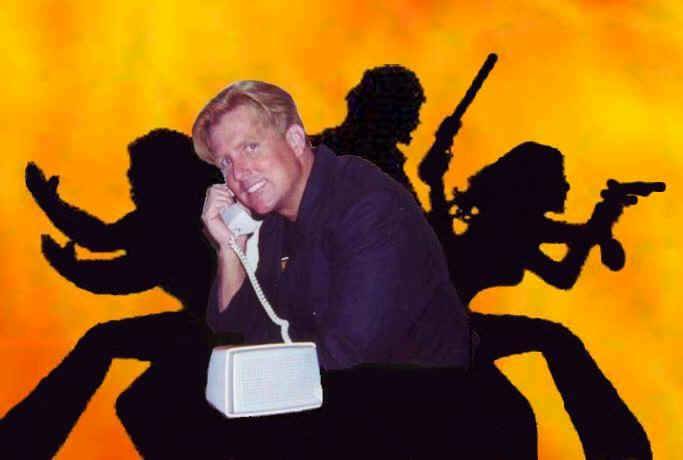 <![endif]>