JACK CONDON: A VISIT WITH THE WORLD'S
LARGEST CHARLIE'S ANGELS COLLECTION
<![if !vml]>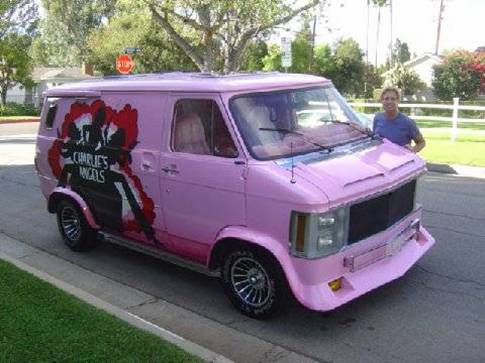 <![endif]>
VAN ANGEL .... A SCENE STEALER IF THERE EVER WAS ONE!
Collecting "Charlie's Angels" memorabilia is one of my fondest memories while growing up. I started the moment the series debuted in 1976, and I was constantly on the look out for toys, photos and magazines. During my birthday in November 1978 - I received just enough money to hit the newsstand in pursuit of a new magazine with one of the actresses on the cover. I ended up with an issue of Truckin' Magazine from January 1979 with the headline Charlie's Angels Hit the Road! To my surprise, there was a large van manufactured, exactly like the small model replica I had on display at home. The moment I saw this van in the magazine, I thought "what would it be like if I actually owned the real van"? I wonder, no more...!
Almost 30 years later, I am the proud owner of the elusive one-of-a kind "Charlie's Angels" Collectible. This van was inspired by the popular model kit, baring the same likeness. The Revell Model Corporation got together back in the seventies with Promotions Inc., a showcar company that had displayed many of the nation's top showcars during the sixties and seventies to create one of the most popular show vehicles ever built! It was right up their alley and they knew just what to do. Actual construction was supervised by Rod Powell of Salinas, California, who built the new Chevy van to specifications.
At the time, Revell, one of the world's leading model manufacturers wanted to capitalize on the popularity of the series. They wanted a special vehicle to capture the glamour and essence of the show's three female detectives, since a van didn't exist on the series, a full size replica of the Revell model was built. It started with a factory fresh 1978 Chevrolet Van, and the designs from a Los Angeles show car designer. From there, Rod Powell coordinated the project from start to finish. Once completed, the van traveled to Promotions-sponsored shows across the U.S. and Canada, for years. Recently it was on display in Illinois at the Historic Auto Attraction Museum until it reached it's final destiny. After 3 decades, it's managed to retain the same impact, a scene stealer if there ever was one!


<![if !vml]>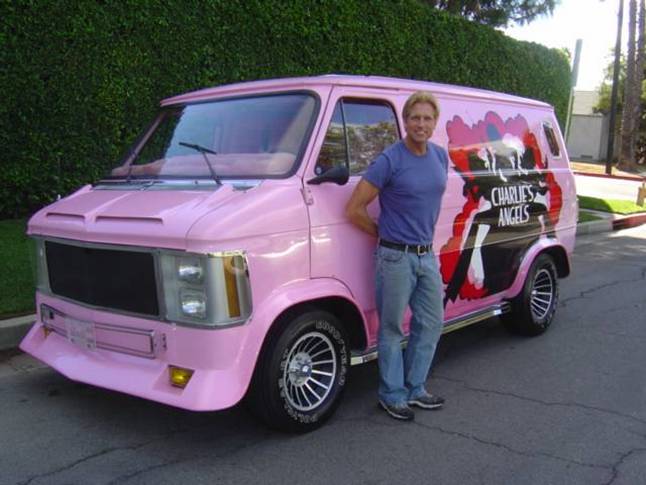 <![endif]>
<![if !vml]>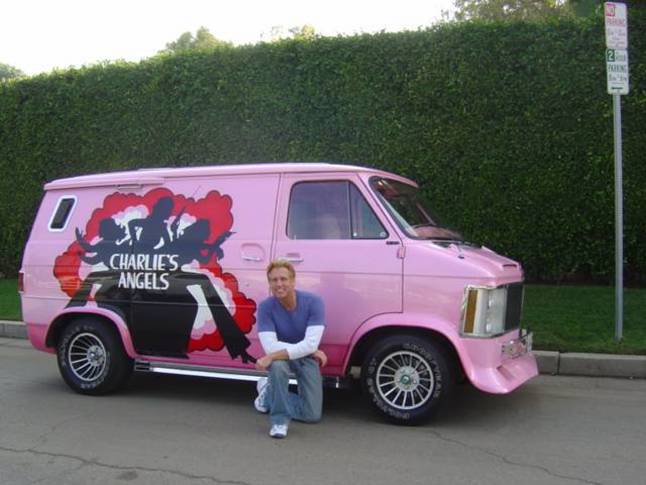 <![endif]>
<![if !vml]>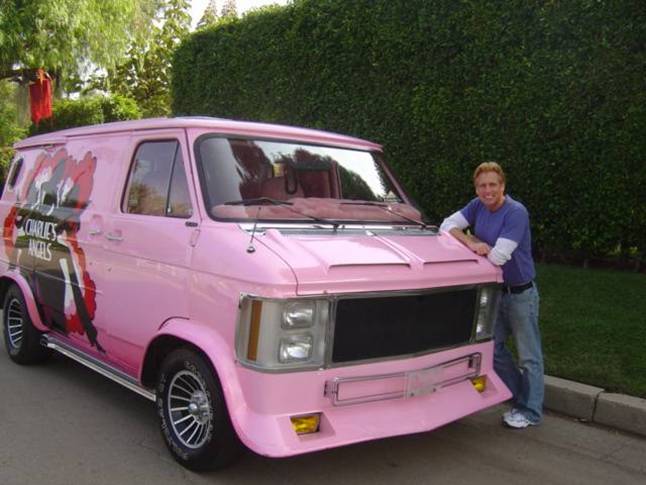 <![endif]>
<![if !vml]>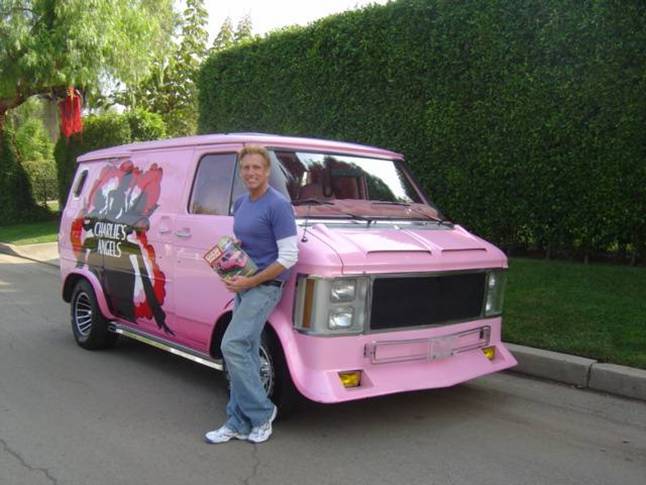 <![endif]>
<![if !vml]>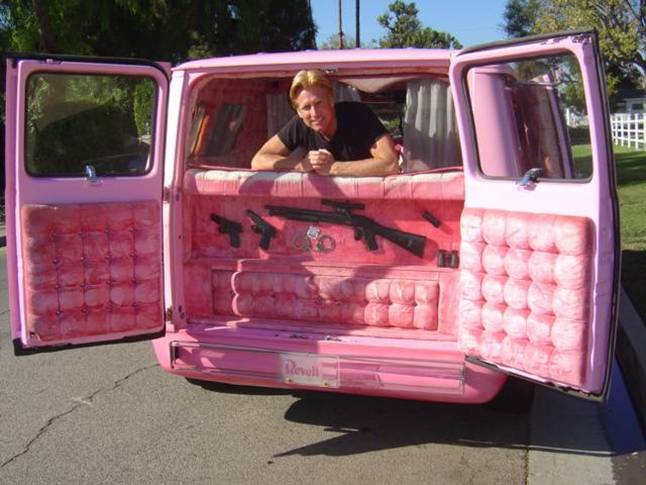 <![endif]>
<![if !vml]>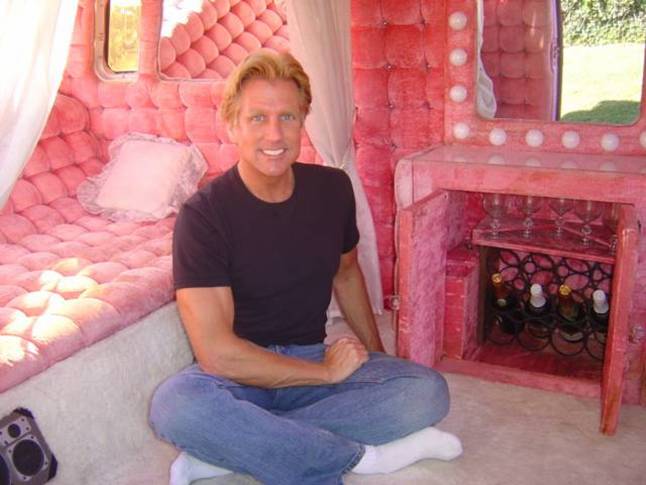 <![endif]>
<![if !vml]>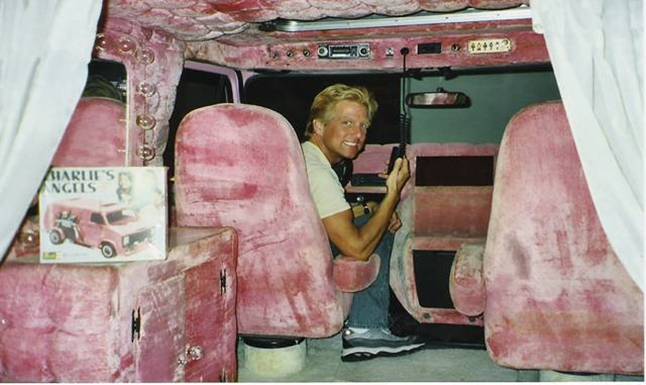 <![endif]>
<![if !vml]>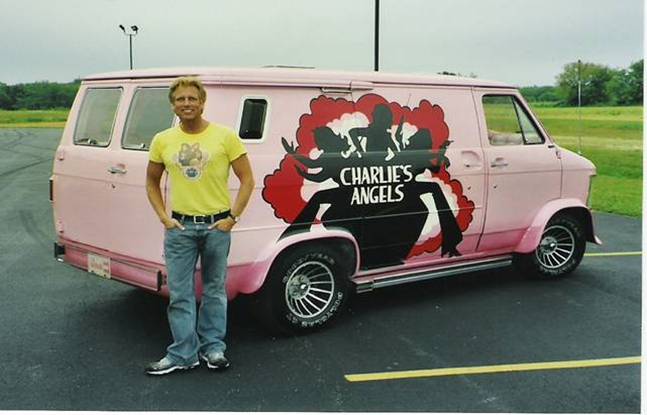 <![endif]>
<![if !vml]>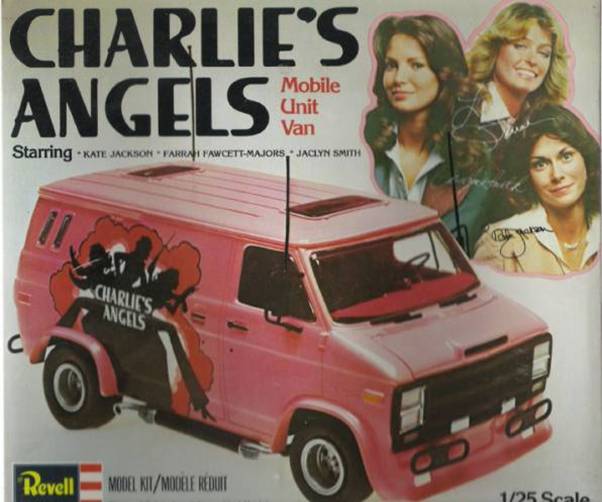 <![endif]> <![if !vml]>
<![endif]>
<![if !vml]>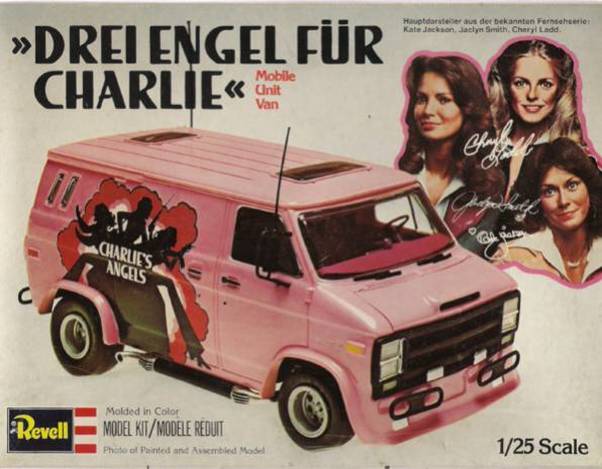 <![endif]>
<![if !vml]>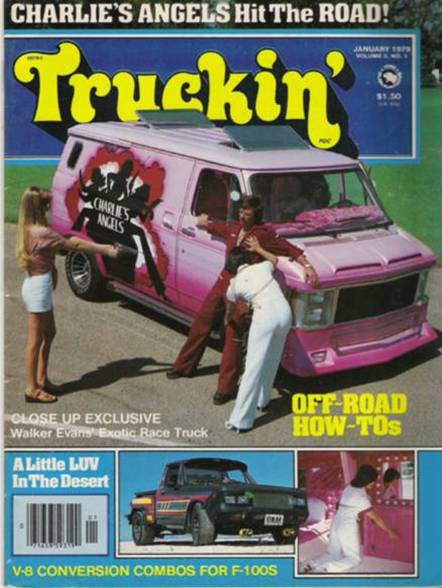 <![endif]> <![if !vml]>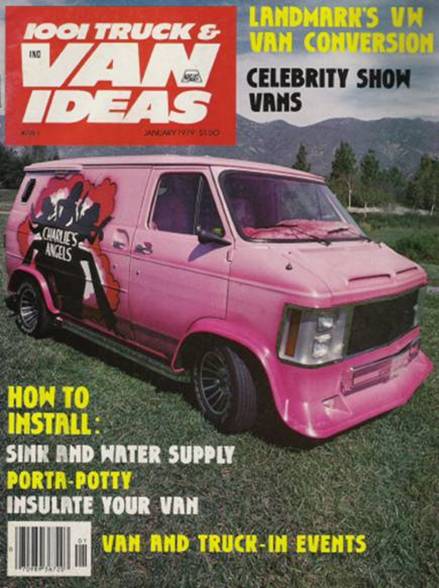 <![endif]>
<![if !vml]>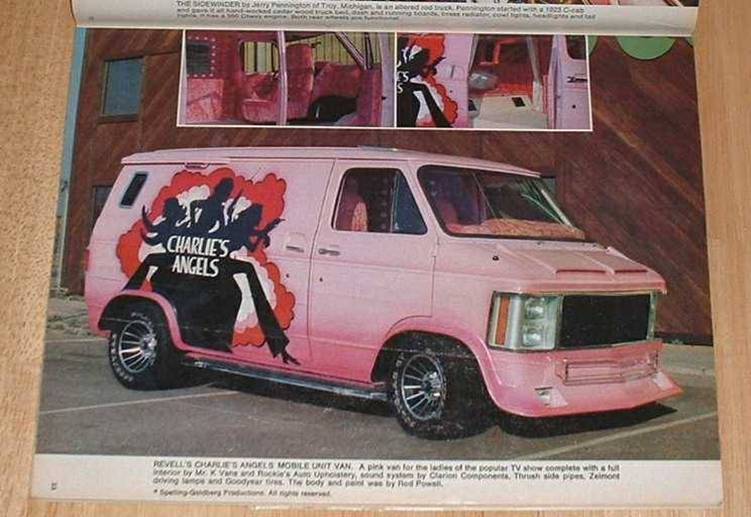 <![endif]>
Click here to read an article on the Charlie's Angels van from Retroality TV
Behind The Scenes Photos From "Behind The Camera: The Unauthorized Story Of Charlie's Angels" NBC Movie
Charlie's Angels Casebook Online Customer Reviews
<![if !vml]>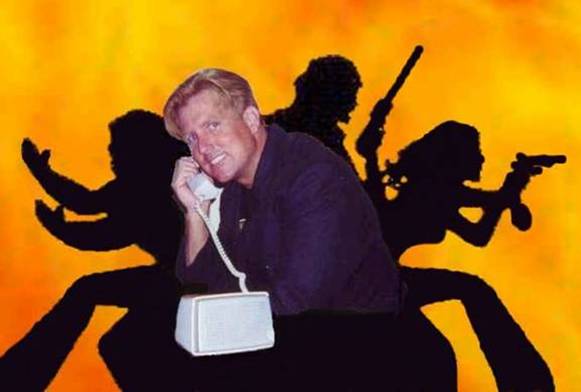 <![endif]>