Good morning, Angels: Waltham native helps bring 'Charlie's Angels' out of retirement
<![if !vml]>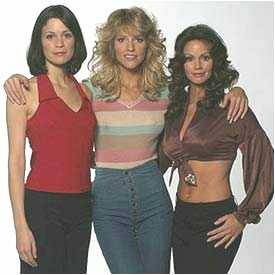 <![endif]>
<![if !vml]>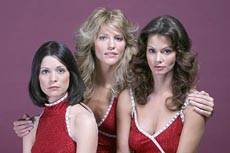 <![endif]>
By Jennifer Lord / News Staff Writer
Thursday, March 4, 2004

Once upon a time, three little girls went to the police academy...and Jack Condon fell in love.

The three girls tired of '70s-era female cop duties -- answering the switchboard, escorting children across the street -- and became television's "Charlie's Angels," private detectives whose undercover work always seemed to involve bikinis.

Condon, then 10, followed their adventures avidly. He gave up his lunch money to buy a People magazine with the Angels on the cover. He bought their posters, dolls and bubble gum cards, keeping everything in pristine condition.

It was a love affair that continued into adulthood, culminating, he thought, in the 2000 publication of his "Charlie's Angels Casebook," an in-depth look at the seminal TV series.

Then he got the call. The Angels, it seemed, needed their Number One fan.
<![if !vml]>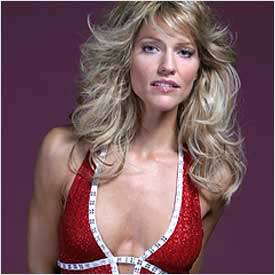 <![endif]>

"Isn't it every author's dream to be the TV movie-of-the-week?" asked Condon, a Waltham native who now lives in California.

Yes, the book about the TV show has become the TV movie about the book about the TV show -- introducing "Behind the Camera: The Unauthorized Story of Charlie's Angels," premiering on NBC Monday at 9 p.m. Condon not only sold the rights to his book, but also served as a creative consultant, working closely with screenwriter Matt Dorff and even having a say in the Angels' casting.

"As a child growing up in Waltham, I was fantasizing about going to Hollywood to be on the "Charlie's Angels" set," Condon said. "Now I'm a Hollywood guy, but I had to go to Canada to be on the 'Charlie's Angels' set because it was cheaper to film in Canada."

A movie about the drama behind "Charlie's Angels" was a no-brainer -- the series was a '70s phenomenon, remade recently into two blockbuster movies. The departure of icon Farrah Fawcett-Majors after the series' first year, behind-the-scenes lobbying by Kate Jackson for more intelligent scripts and the current nostalgia for old series all added up to a potential ratings winner.

For Condon, it was the realization of a dream he never knew he had: Working on "Charlie's Angels" gave him the opportunity to be like legendary TV producer Aaron Spelling. He was consulted on the script, had a hand in casting and counseled the actresses chosen for the roles: Lauren Stamile as Kate Jackson (Sabrina), Tricia Helfer as Farrah Fawcett-Majors (Jill) and Christina Chambers as Jaclyn Smith (Kelly).

"It was exhausting!" Condon said. "All these beautiful women! It's a hard life."
<![if !vml]>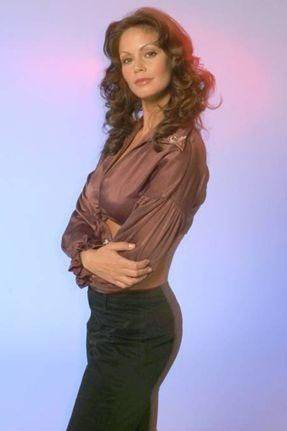 <![endif]>

Condon brought the actresses to see his famous "Charlie's Angels" collection, which takes up an entire room in his home. Walls, floor, even the ceiling are packed with memorabilia ranging from posters and dolls to the very first TV Guide he saved at the age of 10.

"I gave the actresses old videos of the early episodes and reminded them they were playing these actresses when they were still novices, not when they were all polished," Condon said. "I think they nailed the actresses, not just in how they looked but in the voice inflections."

Back in the '70s, Condon's friends were also Angel fans. But they moved on, offering Condon their collectible discards. He hoarded his treasure, adding a lunchbox here, a pinball machine there, finding items that even the original actresses didn't know existed.

As a longtime fan, he's proud to have met all six of the women who graced the series. Photos of him grinning alongside his Angels, as well as his collection, are on his Web site, www.charliesangelsfan.com.

What's missing from his collection? Essentially anything having to do with the recent movies starring Drew Barrymore, Cameron Diaz and Lucy Lieu. While the movies' success did revive interest in his pet subject, they failed to recreate the series' magic for Condon.

"For a 10-year-old boy, these three beautiful women, larger than life -- I was smitten," Condon said. "And it's stayed with me for all these years."
<![if !vml]>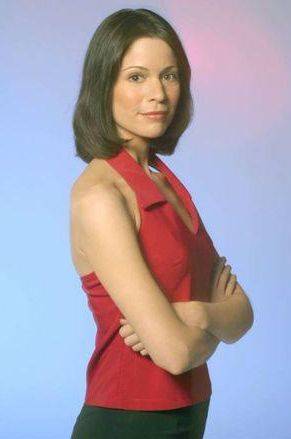 <![endif]>